Being a city of cats, you will find traces of cat culture everywhere, from bronze statues to garden sculpture. Along the Jalan Tun Razak, Kuching, you can find this two to three meters tall garden sculptures (Topiary) which each of them looks like a tall standing cat.
Type: Cat Themed Topiary.
Size: Variable from two to four meters tall.
Location: Along along Jalan Tun Razak, Kuching, more significantly at the junction between Jalan Tun Razak and Jalan Rengas.
Latitude : 1.5412474258915771
Longitude : 110.37121117115022
Open map with : [Waze] [Google Map] [Bing Map] [HERE Map]
These Cat Garden Sculpture are also known as Cat themed topiary. It is a common practice to trim perennial plants to maintain a well defined shapes that is easily recognizable as a unique entity.
Topiaries are an art itself, which is comparative to fine art of bonsai. The shrubs chosen are usually fast growing which can generate many small leaves to take shape after prune. It takes years to be shaped and trimmed to form these amazing looking cat garden sculpture.
It is a creative move to incorporate the cat culture into things around us. Since last five years, More and more cat garden sculpture pop up along Jalan Tun Razak, Kuching. It create a unique view of cats welcoming you along the wide tree covered avenue.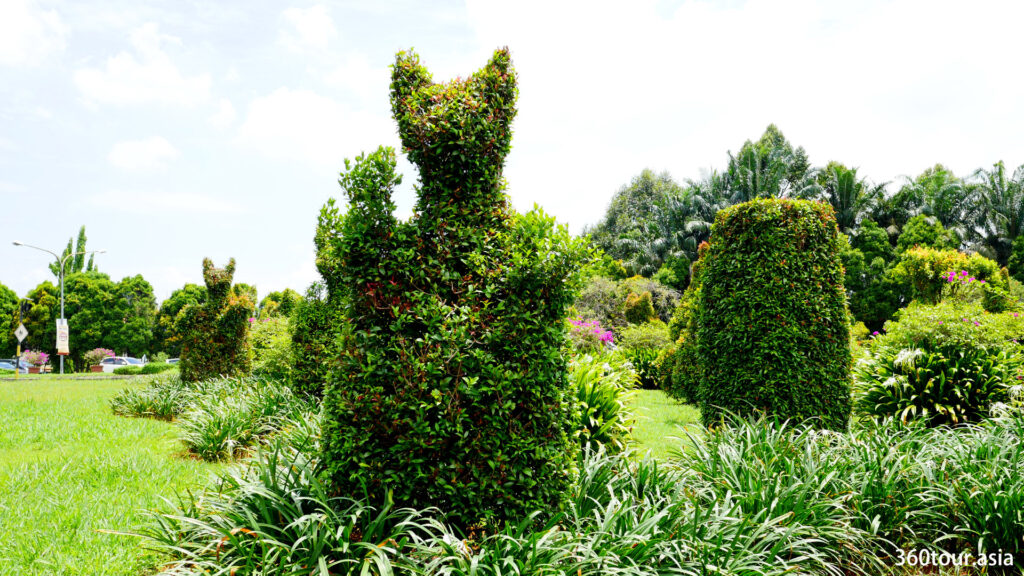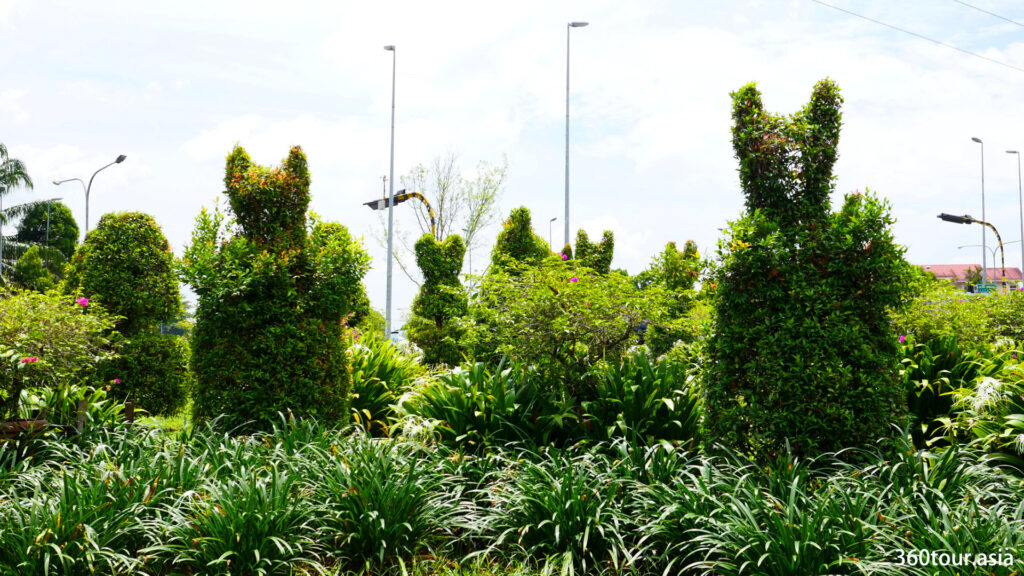 Some of the cats appears standing tall, while some appears weaving welcome to you. While some of the shrub that haven't fully takes it shape of a cat will appears as a heart shape pillar.
Although this topiary is not listed as a tourism hotspot, however it is still worth a visit. Visitor might need to park at a distance and walk to the topiaries for memorable photo shoot. Always beware of the on-going traffic while you are beside the road.