{:en}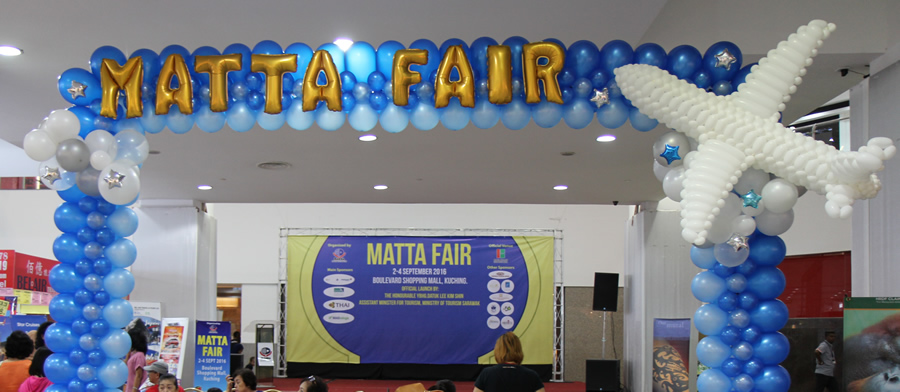 Event Name: MATTA FAIR 2016 (Sarawak)
Location: Boulevard Shopping Mall Kuching
Date: 2-4 september 2016
Organised By: MATTA Sarawak Chapter
Main Sponsor: Enrich (Malaysian Airlines), Silk Air, Thai Airlines, MAS Wings
Official Launch By: The Honorable YBHG. Datuk Lee Kim Shin, Assistant Minister for Tourism, Ministry of Tourism Sarawak.

Introduction
MATTA FAIR is Malaysia's premier travel extravaganza that provides global exposure of latest travel information and updates, and priceless opportunity to local Malaysian. Many Tour agencies from local and abroad will set up their booths and have their promotions on latest travel opportunities that en-comprise the luxury tours and budget for pocket packages.
Destinations available from local tours and cruises to international tourist hot spots, from Asia, Europe, Middle east, United States, Australia and many more.
Photo Gallery
Next Page: Promotional Brochures >>