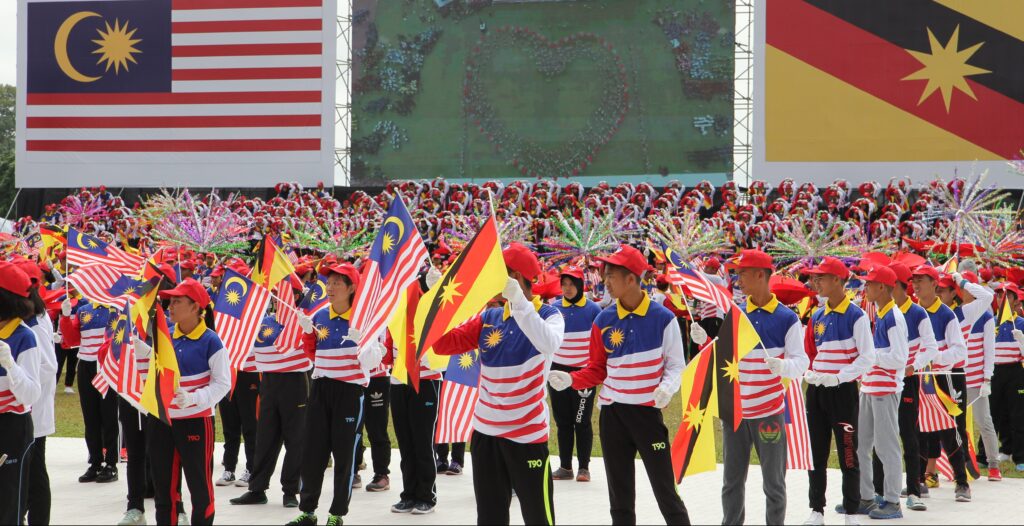 Event Name: Malaysia's 59th national independence day celebration 2016 – Sehati Sejiwa (state level celebration at Sri Aman, Sarawak)
Location: Komplex Sukan Sri Aman, Sarawak
Date: 31th August 2016

Introduction
Every year on 31st August, Malaysia celebrates the Malaysian National Independence Day, or known as "Hari Merdeka". The celebration is to commemorate the day when the Federation of Malaya's declared independence from the British Empire on 31 August 1957. The major celebration is held in Kuala Lumpur. However there is several other state level celebration throughout Malaysia at the same day. The theme this year is "sehati Sejiwa".
In Sarawak, every year one of the districts or division in state of Sarawak will be chosen for celebration. This year, the Sarawak State level Malaysian National Independence Day celebration was held in Sri Aman, a small district around 180km away from the Kuching City. The celebration held in Sport Complex of Sri Aman (Komplex Sukan Sri Aman), from 8am to 11am.
Short Video
360 Image Gallery
below is a 360 view of the sport complex before and after the merdeka parade. Click to load.

NEXT: Photo Gallery – Before the event >>