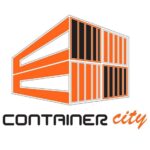 The first container themed food court in Sarawak is now available in Miri. It is famous for its decoration and huge wall mural. They also serve food from local delicacy to western, Korean and fusion dishes. It really shines at night with hundreds of decorative incandescent lights hanging from the ceiling.
It is a place suitable for tourist, families, couples or any individual who want to try out delicious food at a unique semi-open air environment with contemporary designs and local arts.
Business Hours :
Sunday to Wednesday 10:00AM – 11:30PM
Thursday to Saturday 10:00AM – 12:00AM
Rest day on 1st Monday and 3rd Monday of every month
Container City is located at the Miri City Center within walking distance from many Hotels and Inns. Some of the nearby hotels and inns within 200meters radius are:
Mega Hotel Miri
Imperial Hotel Miri
Kingsley Hotel Miri
Pacific Orient Hotel
Miri Hotel
Mcity Inn
Cody Inn
Residence 21 Boutique Inn
City Inn
Dragon Inn
Address: Lot 2225, North Yu Seng Road Miri, Sarawak 98000
Latitude : 4.398267945974312
Longitude : 113.98920536041261
Open map with : [Waze] [Google Map] [Bing Map] [HERE Map]
Telephone: 011-3120 3352 / 019-888 2366
Facebook: https://www.facebook.com/containercitymyy/
Food Choices :
Halal Food, Local Malay Food
Western Food
Fusion Food
Korean Food
Seafood
Noodles
Cakes, Coffee and desserts
Ice-creams and frozen yogurt
Burgers
One striking feature of Container City is two rows of refurbished containers that act as food and retail units that stack one on to of the other. The dining area is will lit with warm lighting from hundreds of decorative yellow incandescent lights hanging from a maze of ropes. Visitors and couples love to dine in this romantic environment.
Another feature of this unique food court is wall murals around every corner. The mural featuring famous character and super heroes from movies and animations.
We also taste out some of the korean food here during our visit.