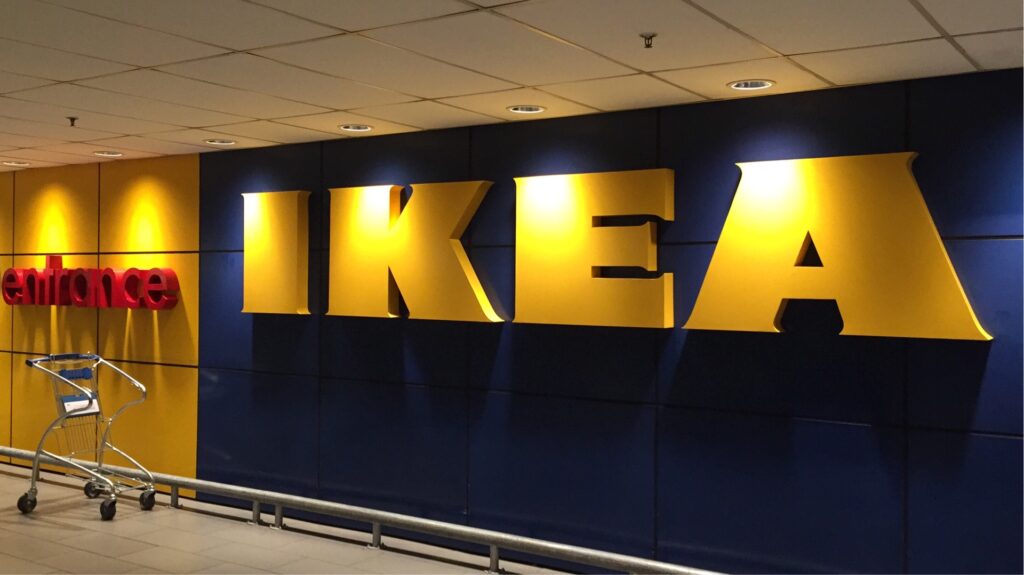 The huge IKEA signage at the entrance.
Name: IKEA Damansara
Location: Opposite The Curve Shopping Mall at Jalan PJU 7/2
Address: No.2 Jalan PJU 7/2, Mutiara Damansara, 47800 Petaling Jaya, Selangor, Malaysia.
Opening hours
Mon – Thur: 09.30 – 22.00
Fri – Sun: 09.30 – 23.00
Eve & on public holidays and replacement holidays which fall on Mondays: 09:30 AM – 11:00 PM

Payment : Cash (MYR), Visa Card, Master Card, American Express.
Tel: 03-79527575
Official website: https://www.ikea.com/my/en/
Latitude : 3.1570193
Longitude : 101.61293269999999
Open map with : [Waze] [Google Map] [Bing Map] [HERE Map]
Do you know that : The IKEA name combines the initials of IKEA founder, Ingvar Kamprad, (IK) with the first letters from the names of the farm and village where he grew up
- Elmtaryd and Agunnaryd (EA).
IKEA is a well known international brand that is originated from Sweden more than 75 years ago, with current headquarters at Leiden, Netherlands. They have many franchises all around the world and famous for their variety of modern furniture, lighting, home decoration and utensils.
IKEA is not your normal furniture store, but it is a well mature system that incorporates everything a household needs from up-to-date fashion and design, a status quo for the user, with safety, sustainability, and user friendliness in mind. They don't just sell their furniture but also sell their home concept and also ensure whatever you wished can be delivered to your doorstep.
It is not surprising that every details is taken care of. The materials they used are mostly based on sustainable resources. The packaging they use are as simple and as compact as possible to reduce transportation carbon footprints. The instructions manual for most of their Do-It-Yourself furniture is illustrated clearly and easy to understand by layman.
Shopping in IKEA had been part of a tourist attraction in Malaysia as people from many other parts of Malaysia frequently traveled to IKEA warehouse during their tours for selections of premium household and furnitures before ordering a delivery back to their hometown.
The outlines of the warehouse is also orderly and well organized. With many dedicated section for design showrooms. These fully functional showrooms have thier products carefully planned and placed according to the dimensions and outlines of common household rooms. It allows the shoppers to have a good view on how each items should be arranged. If you which to replicate the exact outlines and designs of that showroom, they have a clear price tag with price breakdowns of each items in the showroom.
Below is some of their showrooms at IKEA Damansara.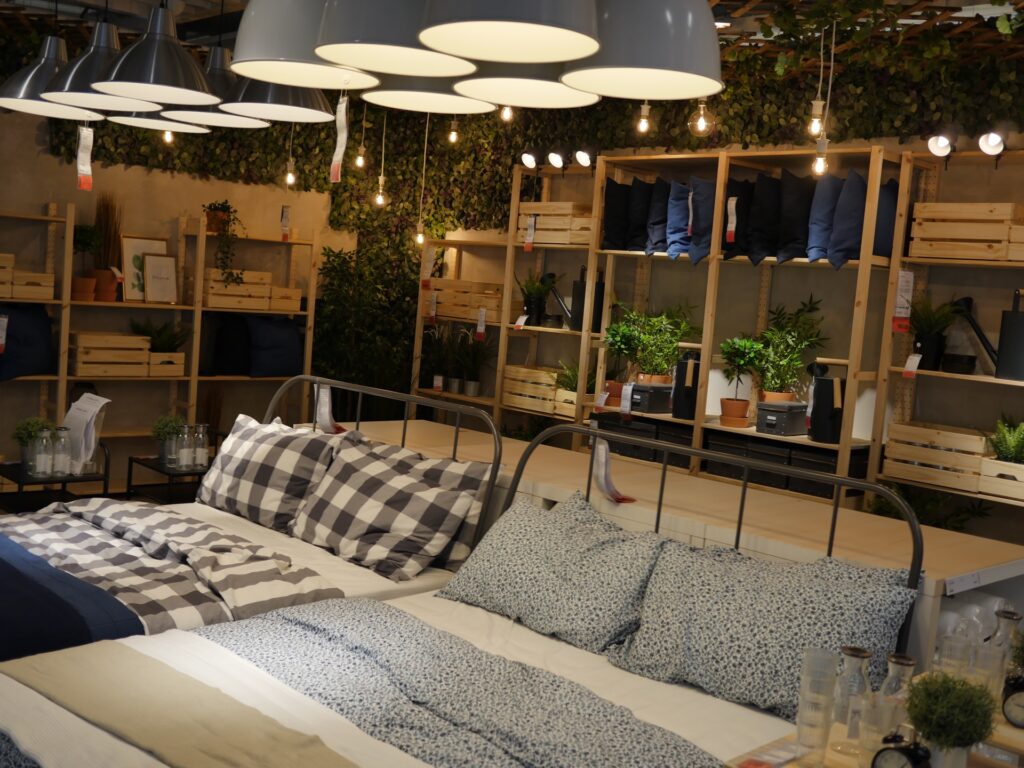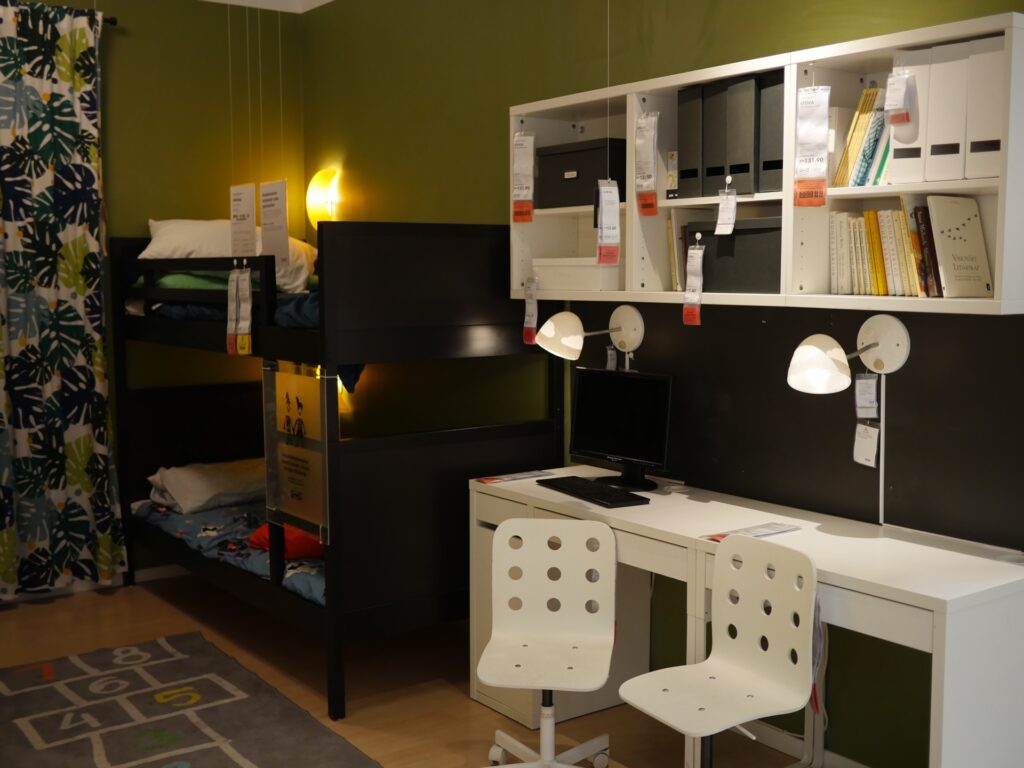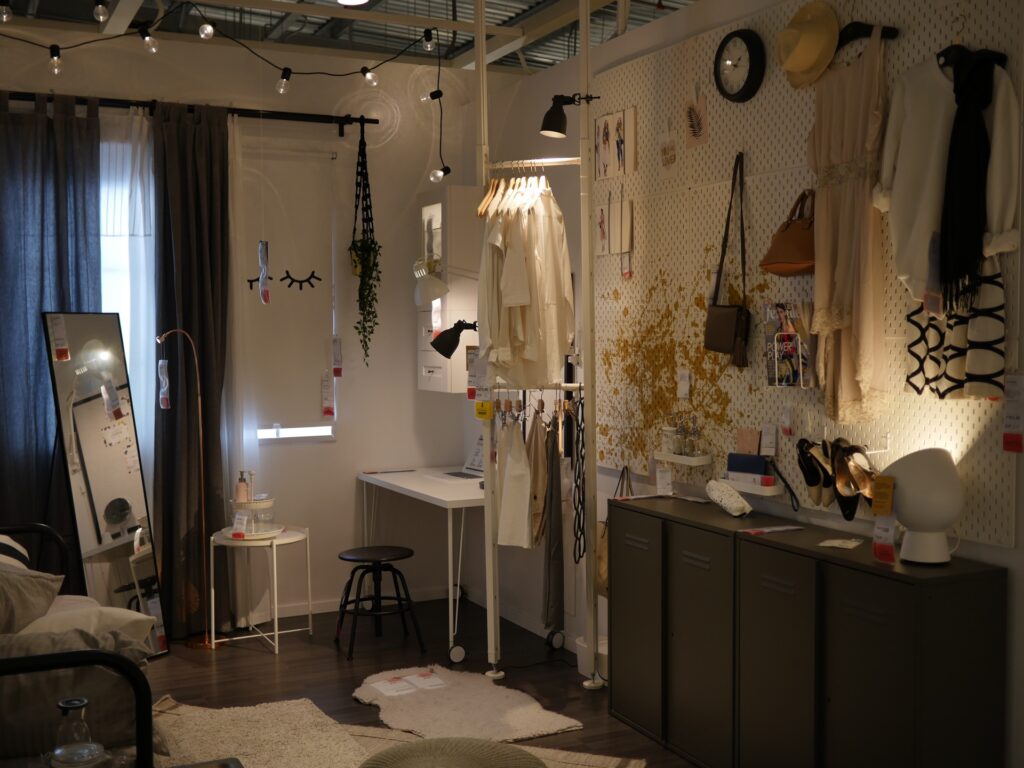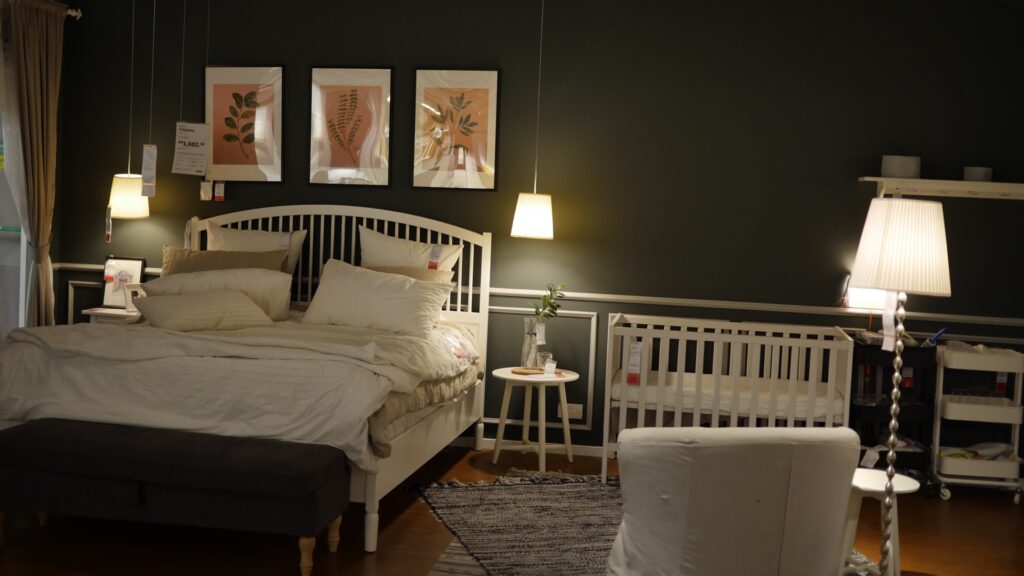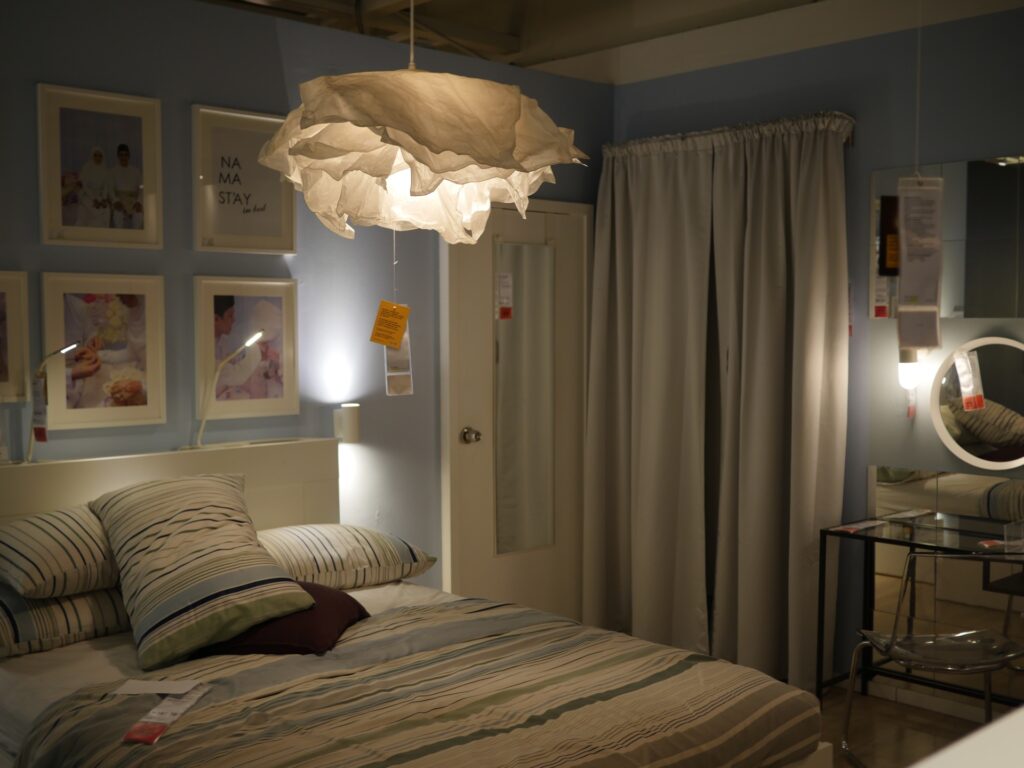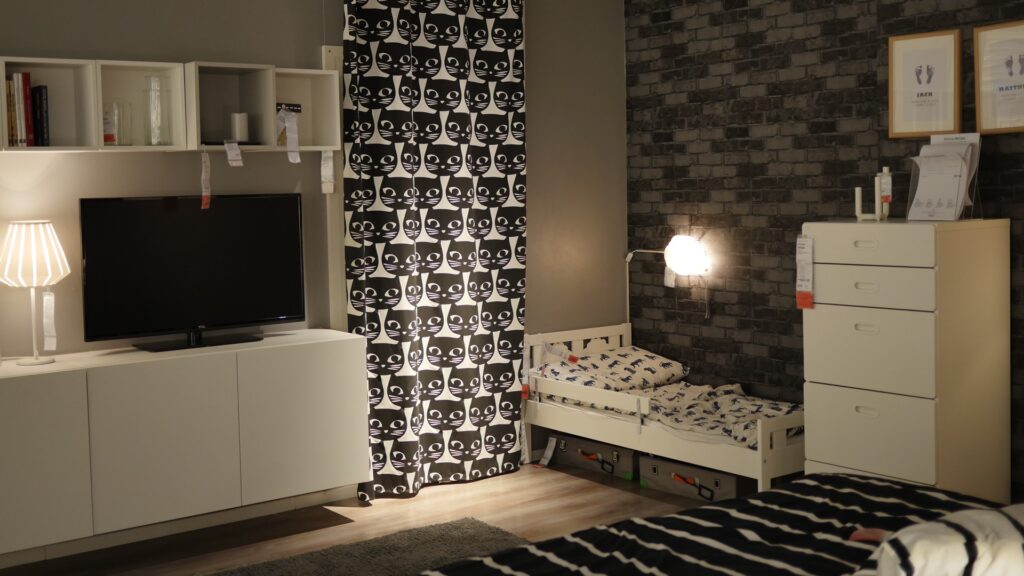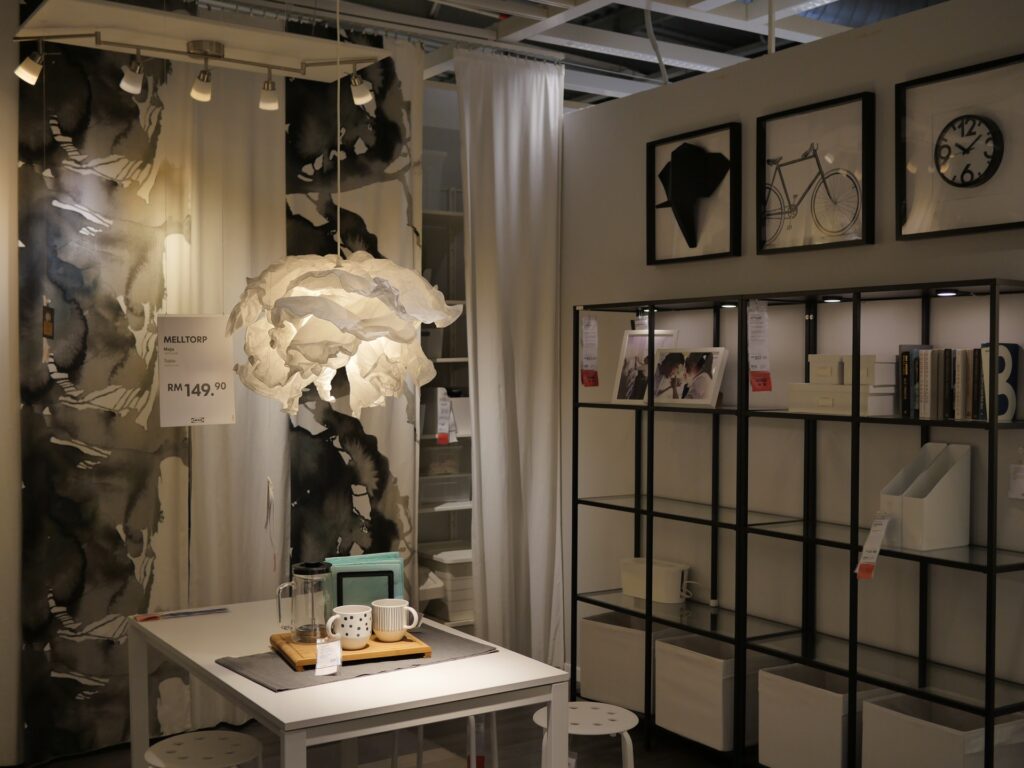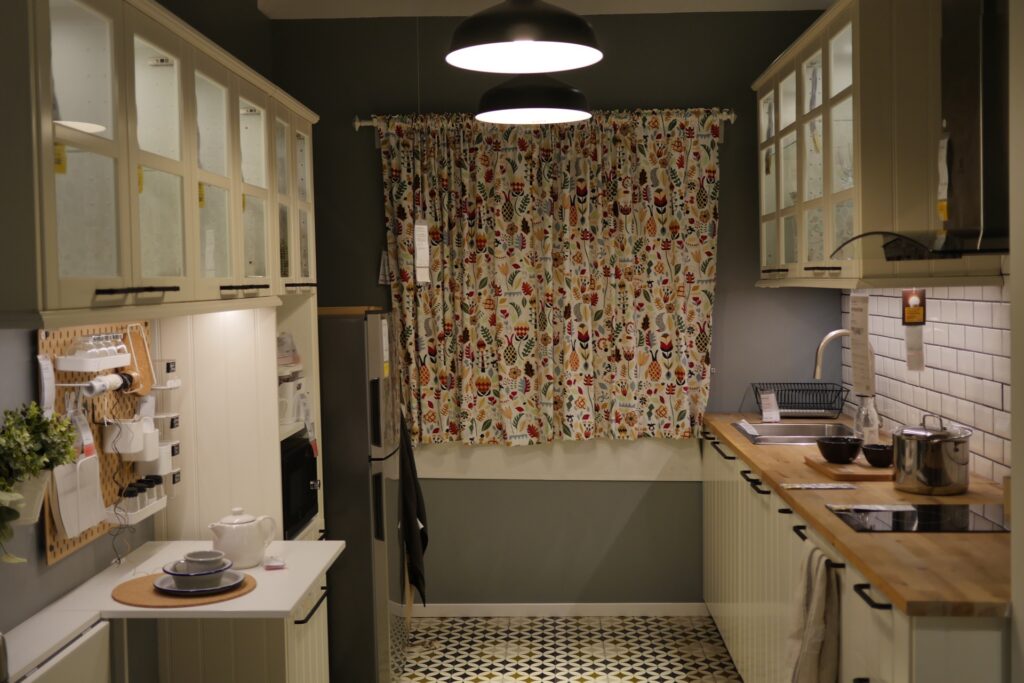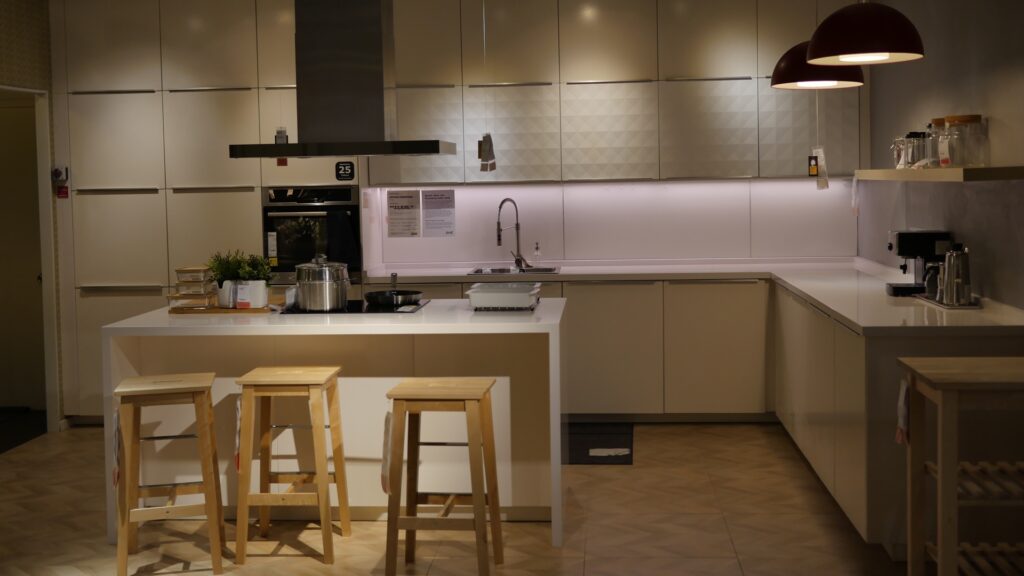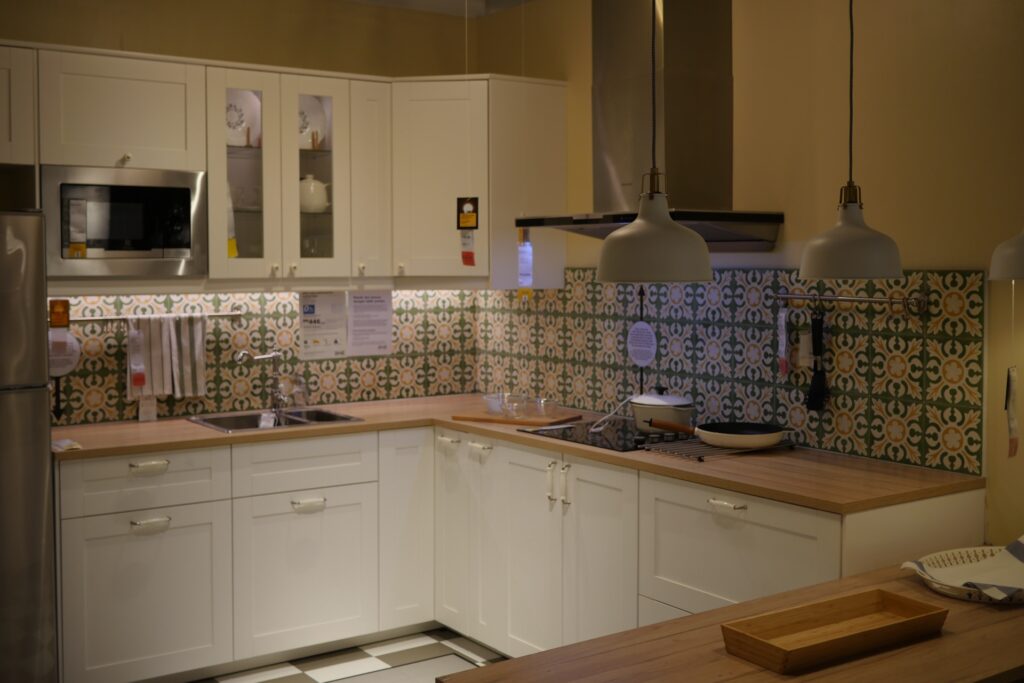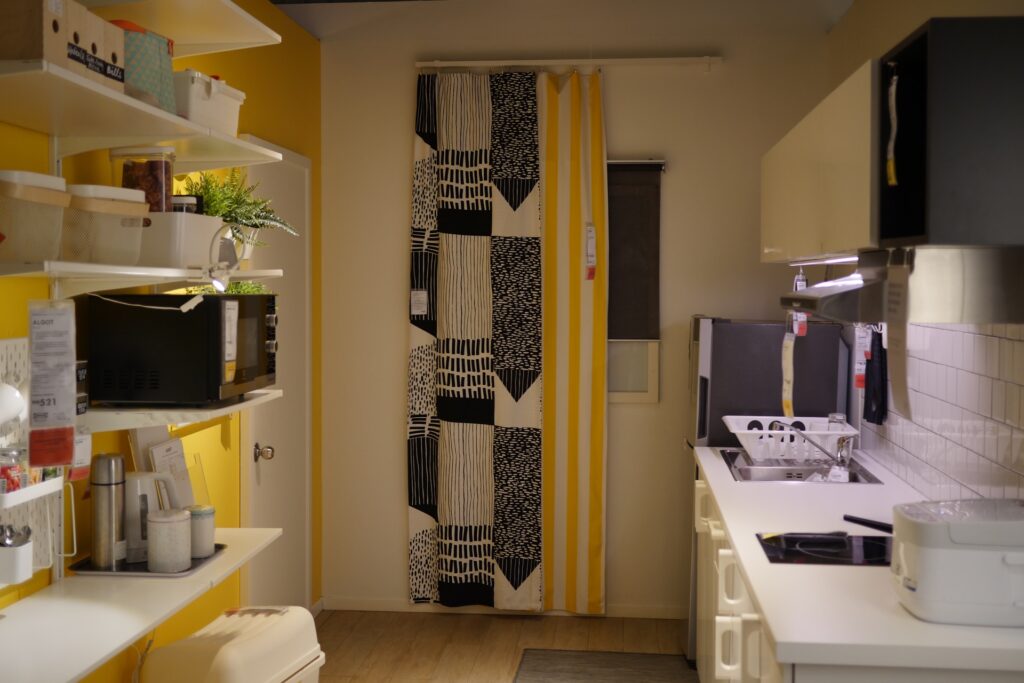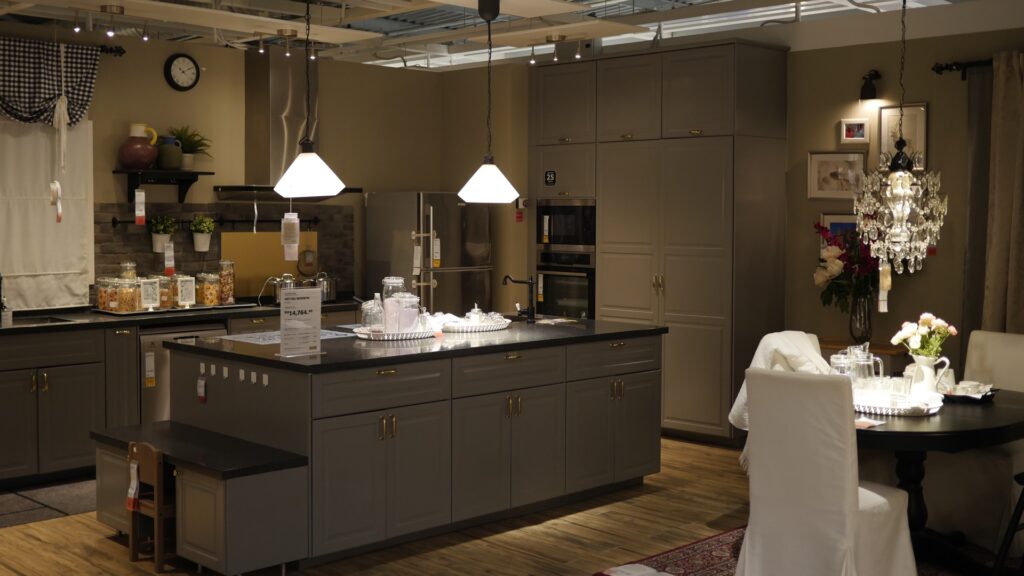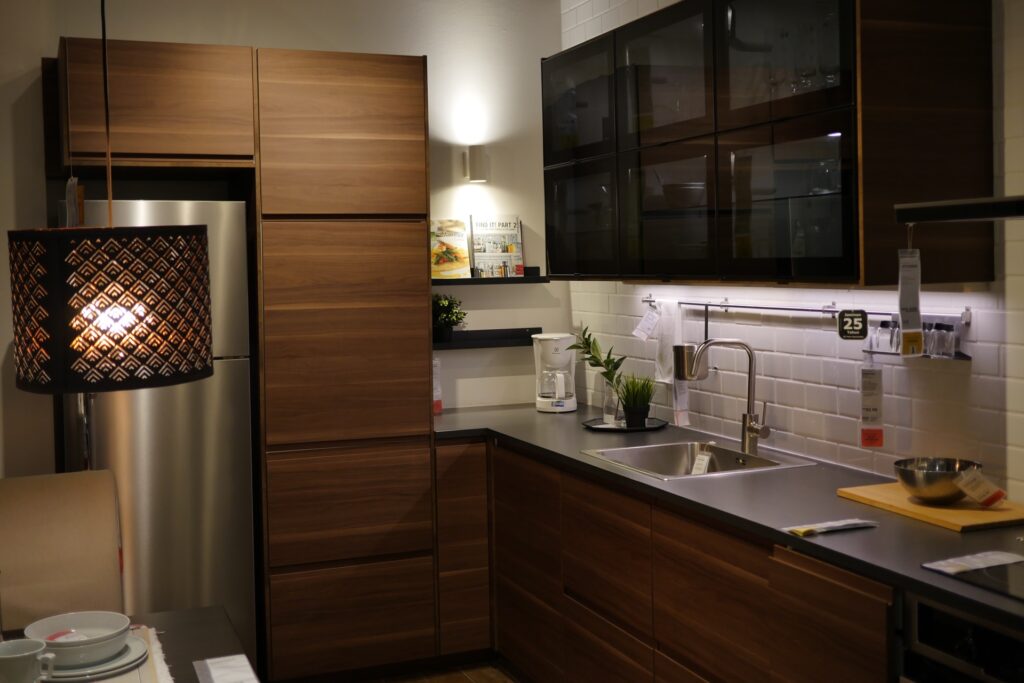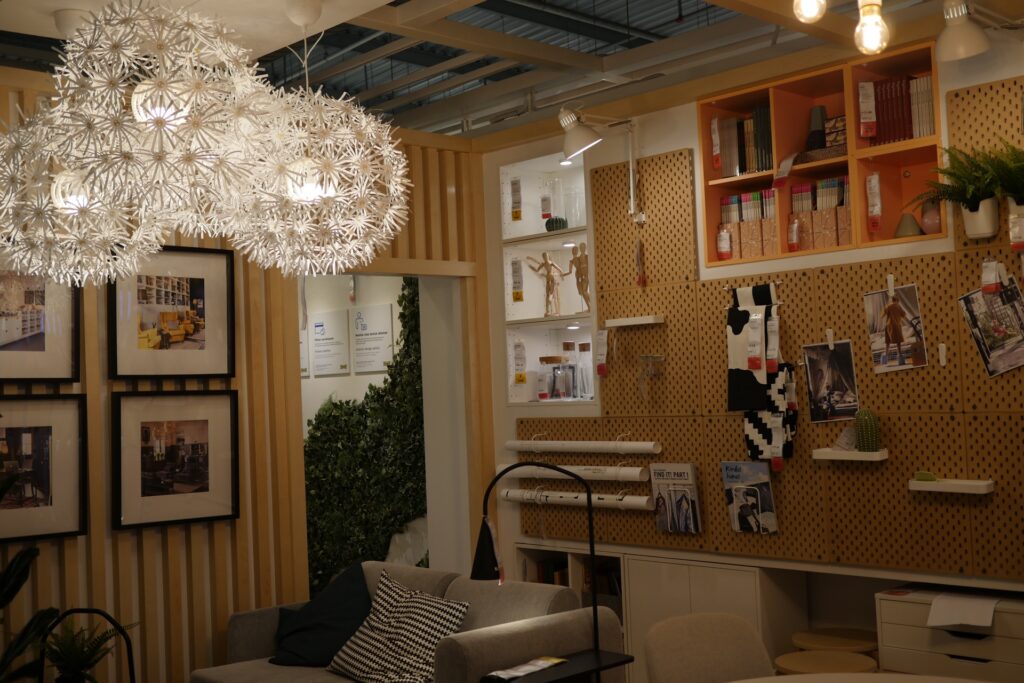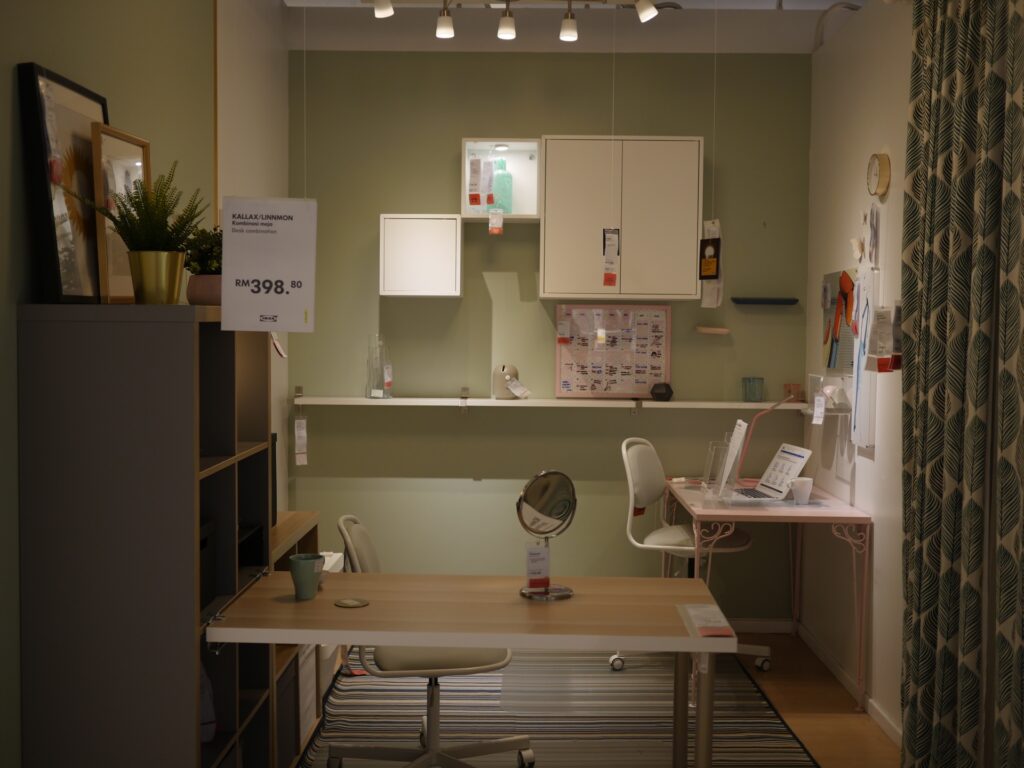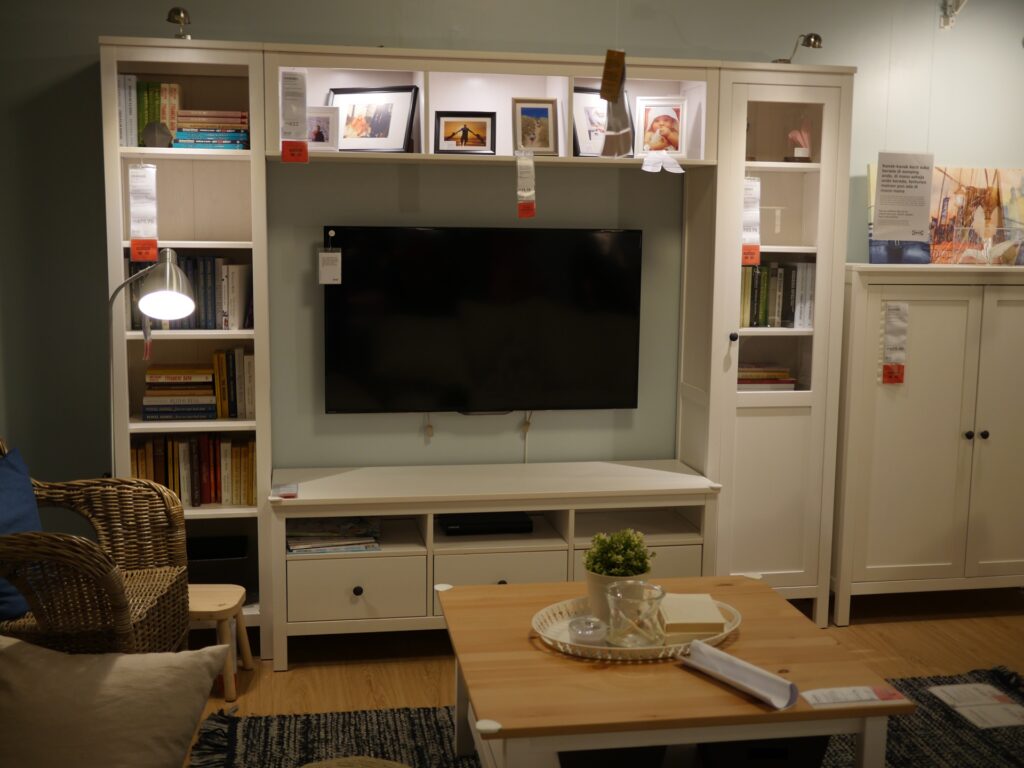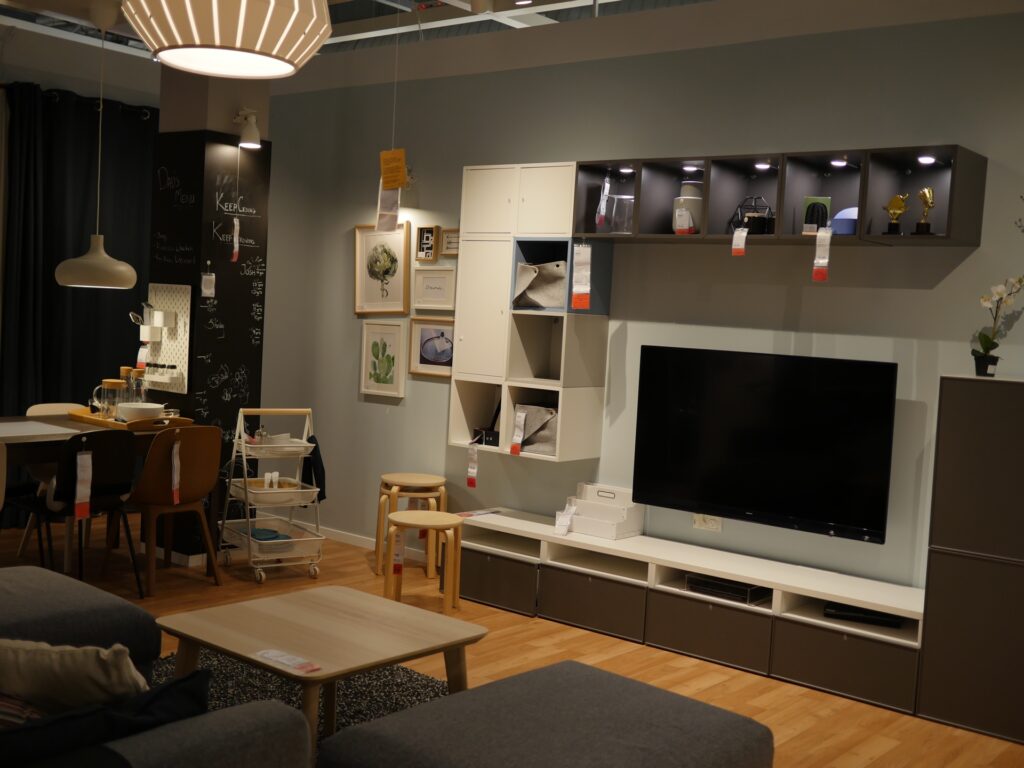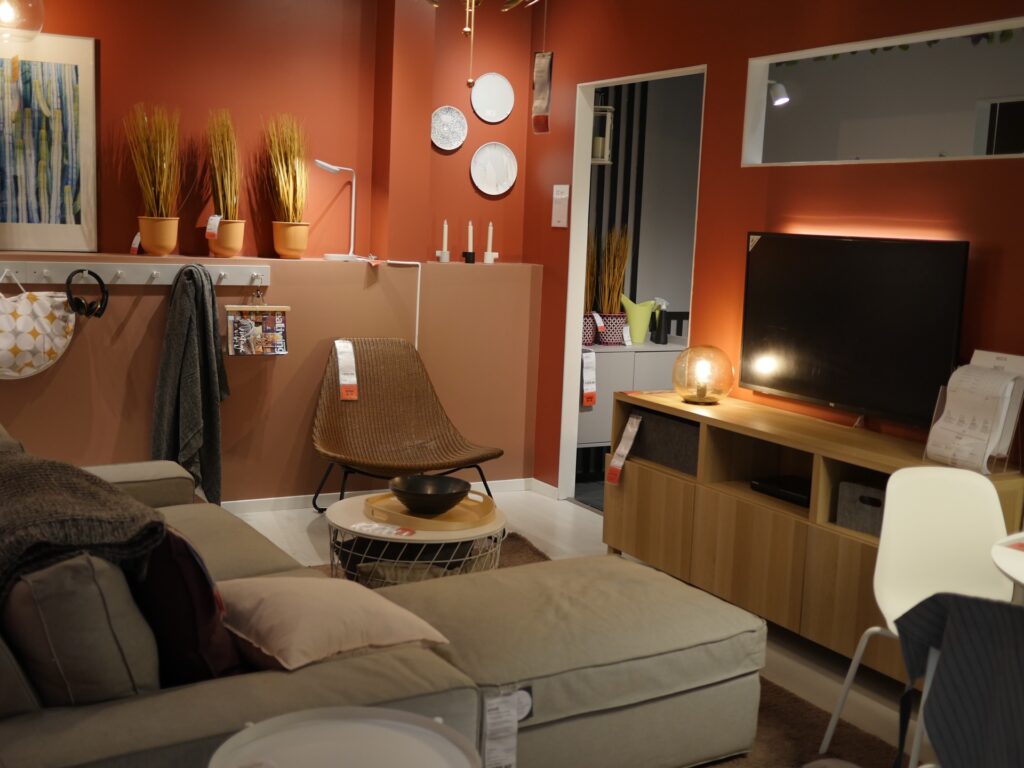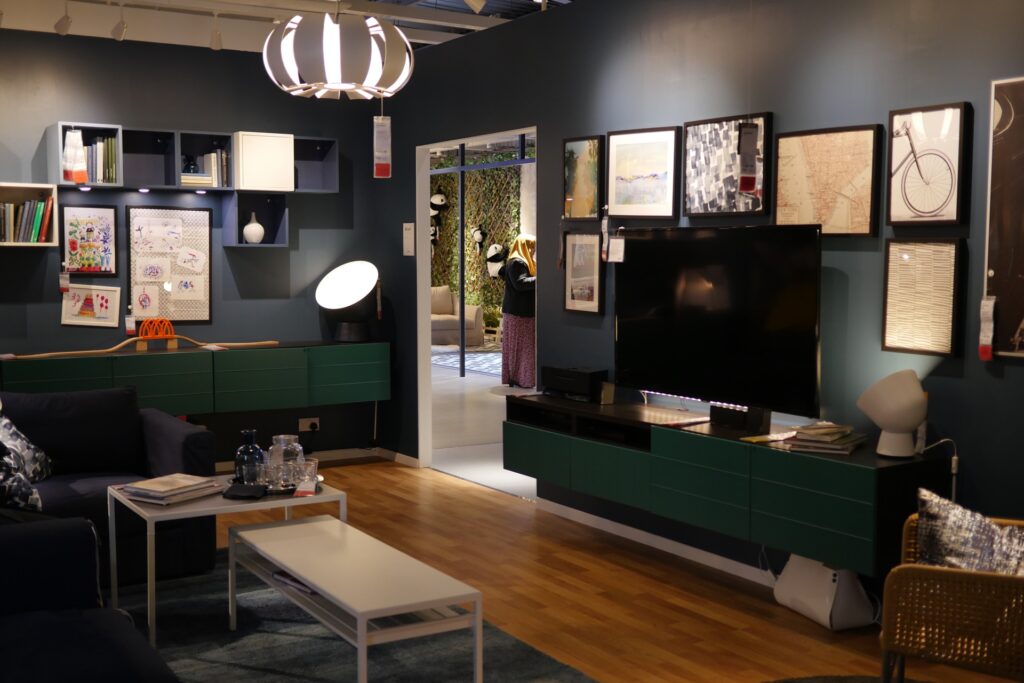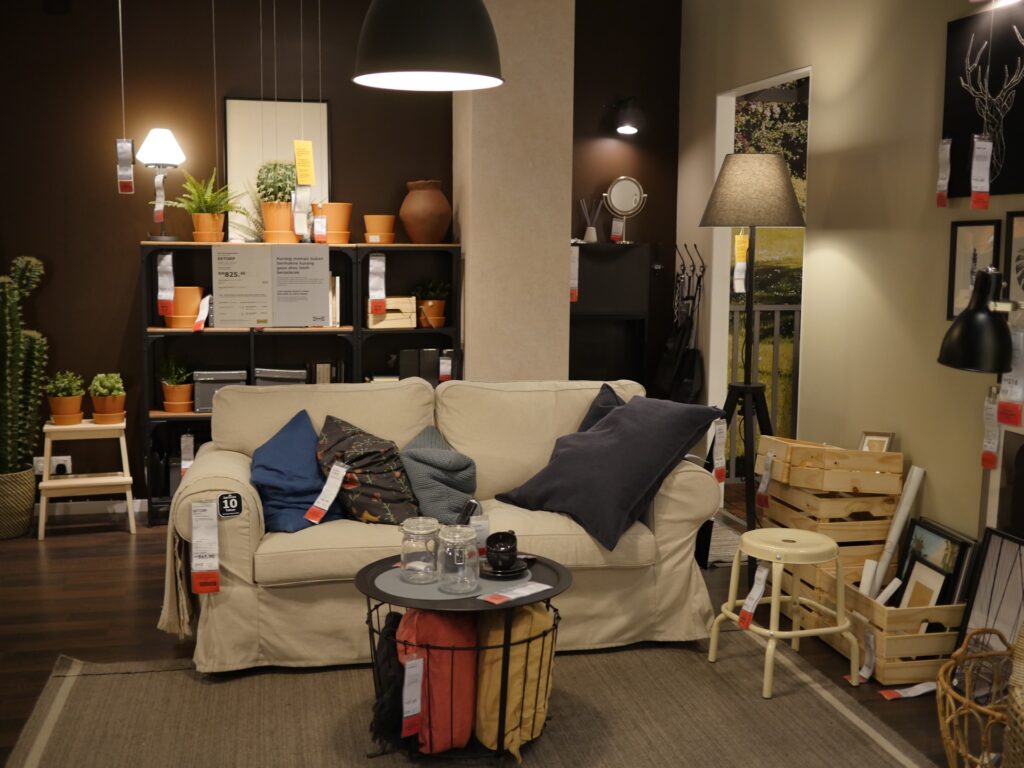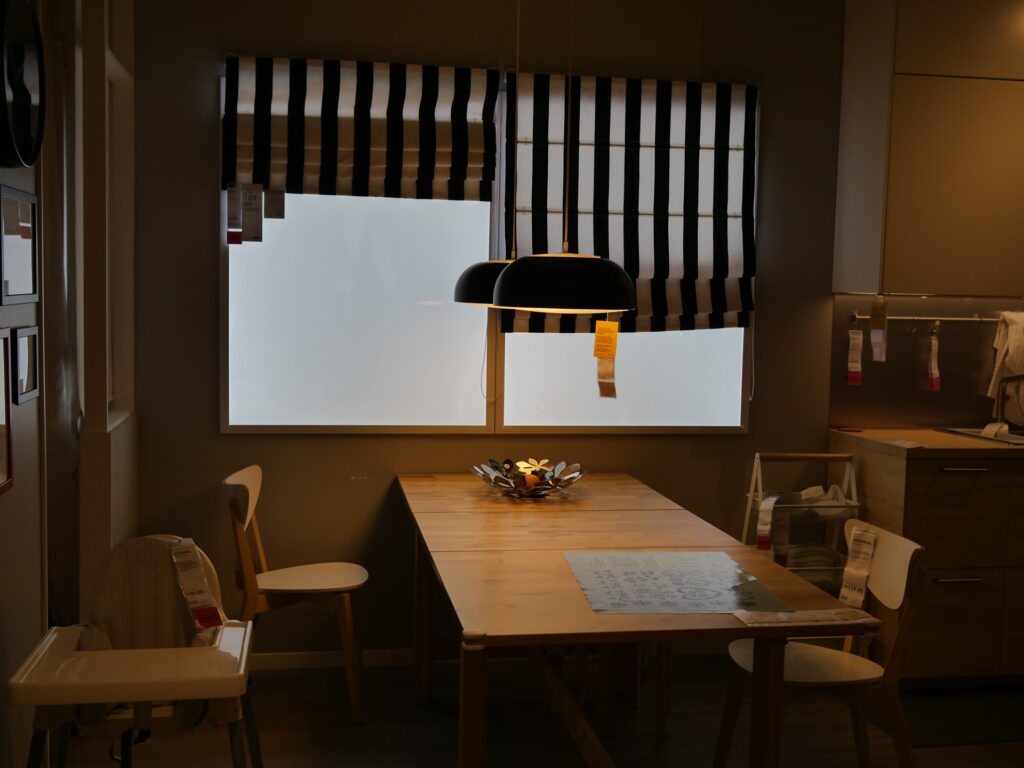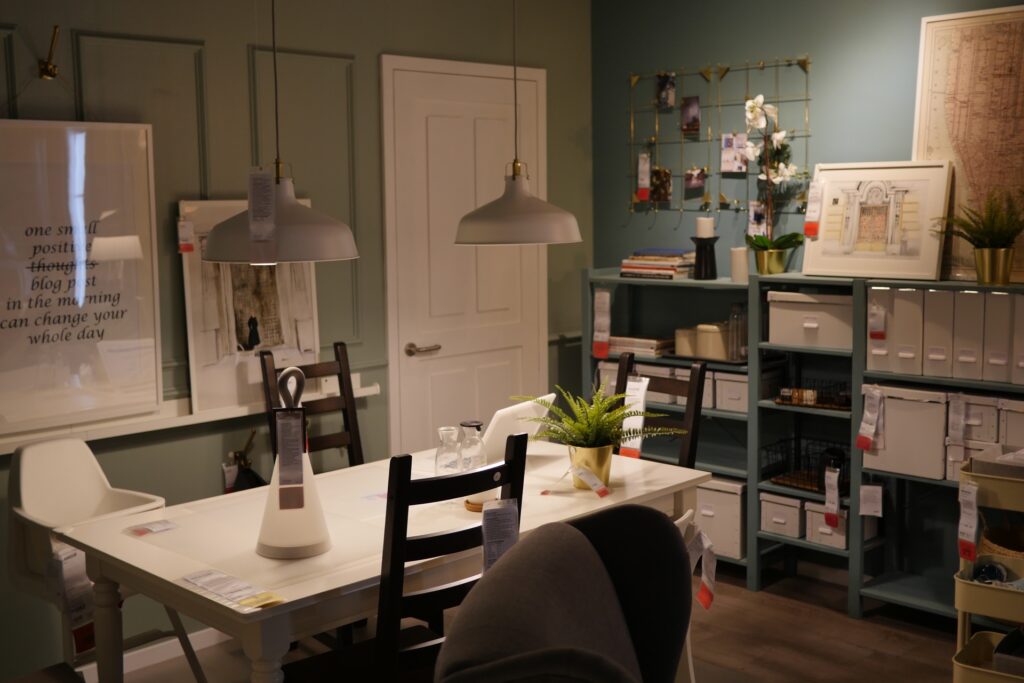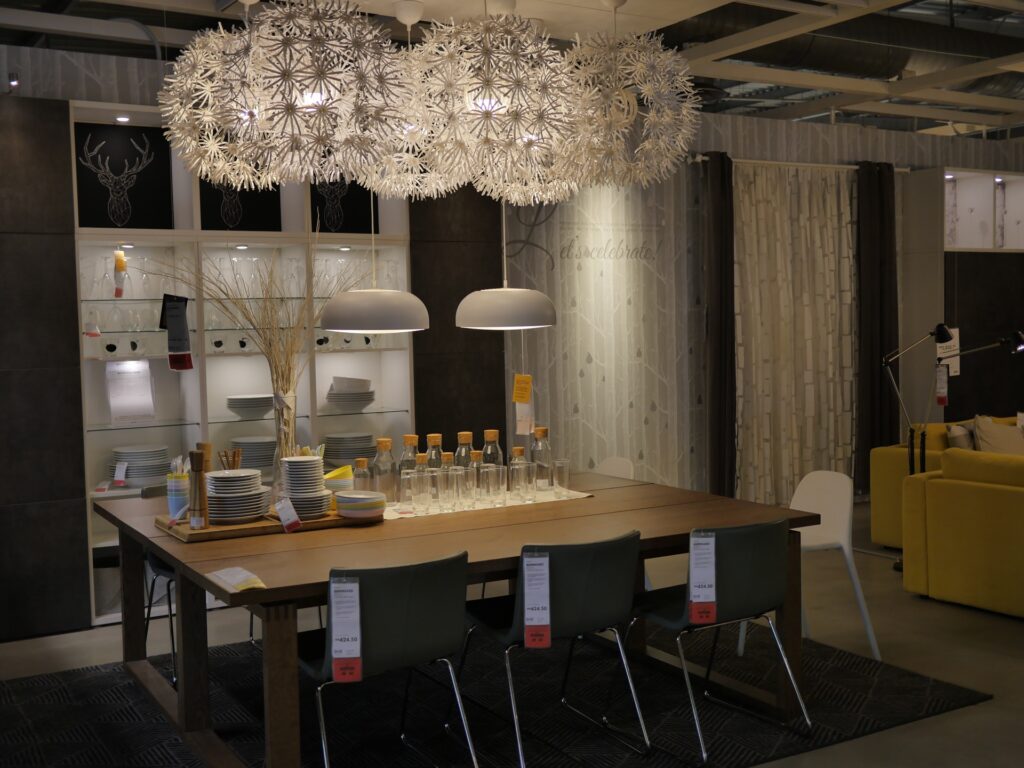 Well, that's not all about IKEA. They also have IKEA Restaurant within the complex. Shopping in IKEA can be very time consuming and energy consuming, to ease the basic needs for the shoppers, they have various restaurants, food and beverage outlets in the complex itself. So don't worry about spending too much time in the store and get hungry and thirsty.
Furthermore, this store is kids, elderly and people in needs friendly too. They have lifts and wheelchair ramps, baby changing rooms, and a indoor playground for kids. They don't mind you having a sit at their furniture too if you are tired from walking around.