Having KFC Malaysia's KFC Nacho Cheezy Crunch for dinner. The chicken is served with two extra Jalapeno cheese sauces for an enhanced eating experience. The tantalising cheesy adventure with its latest crunchy indulgence really gives fried chicken lovers like us a mouthwatering combination tastes of nacho crunchiness and jalapeno cheese.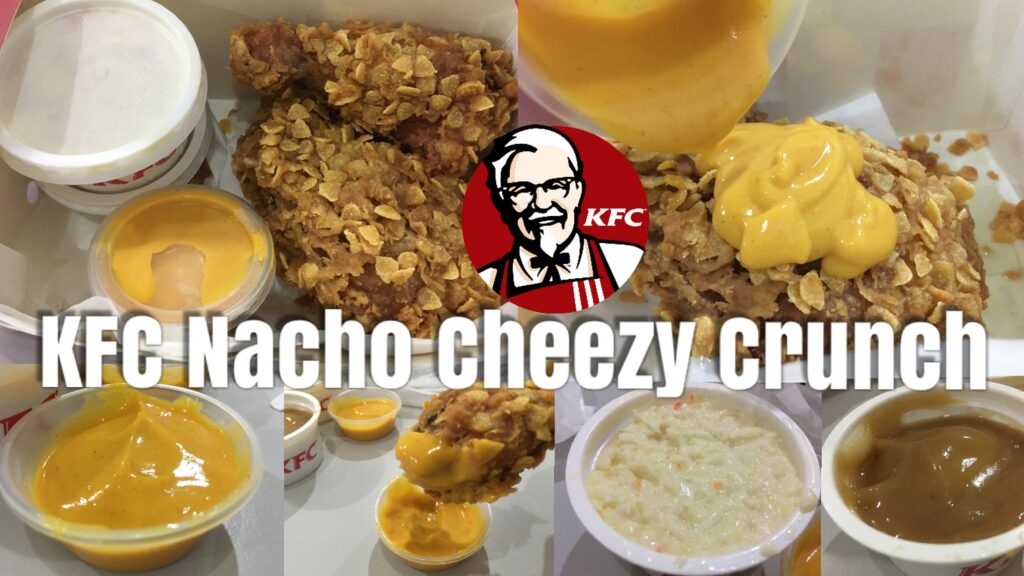 We could feel the crunch of KFC Nacho Cheezy Crunch fried chicken in our first bite because it consists of a luscious layer of crunchy nacho flakes breaded over hot and spicy marinated chicken.
Each combo meal comes with jalapeno cheese sauce, signature KFC sides of coleslaw and whipped potato, along with Sjora mango peach drink, a refreshing beverage.
It's crunchy at outer layer and deliciously tender & juicy on the inside.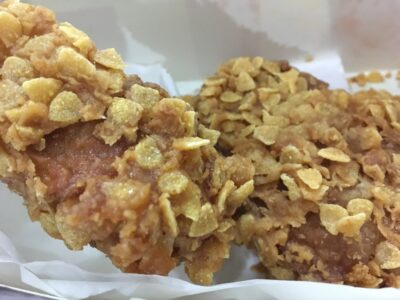 KFC sides of coleslaw and whipped potato
Jalapeno Cheese Sauce
The KFC Nacho Cheezy Crunch Menu is available in two-piece and three-piece chicken combo meals.
The KFC Nacho Cheezy Crunch is available for a limited time nationwide at all KFC restaurants in Malaysia.
Real satisfaction in every bite.