Do you know that you can also find several cat statues at Kuching South City Hall ? Kuching city has cat statues everywhere as their landmark and monuments.
This white cat statue is the placed during the laying of the corner stone for building of the Kuching South City Hall by the chief minister of Sarawak on 28th August 1991.
Location : Kuching South City Hall, Jalan Padungan, 93100 Kuching
Latitude : 1.5491356153592875
Longitude : 110.36386728286743
Open map with : [Waze] [Google Map] [Bing Map] [HERE Map]
The Corner Stone cat statue is easily spotted beside the entrance to the City Hall. The white cat statue sit elegantly on a pedestal with bronze inscription about the corner stone.
Other than this white cat statue, there is also a group of white cats garden statue at the garden in front of the Kuching South City Hall. You can have a rest at the garden after a jog around the city hall compound.
There is total of 5 white cat garden statue , each are in different position. There is a garden bench in the center where you can relax and take photos with the group of cats.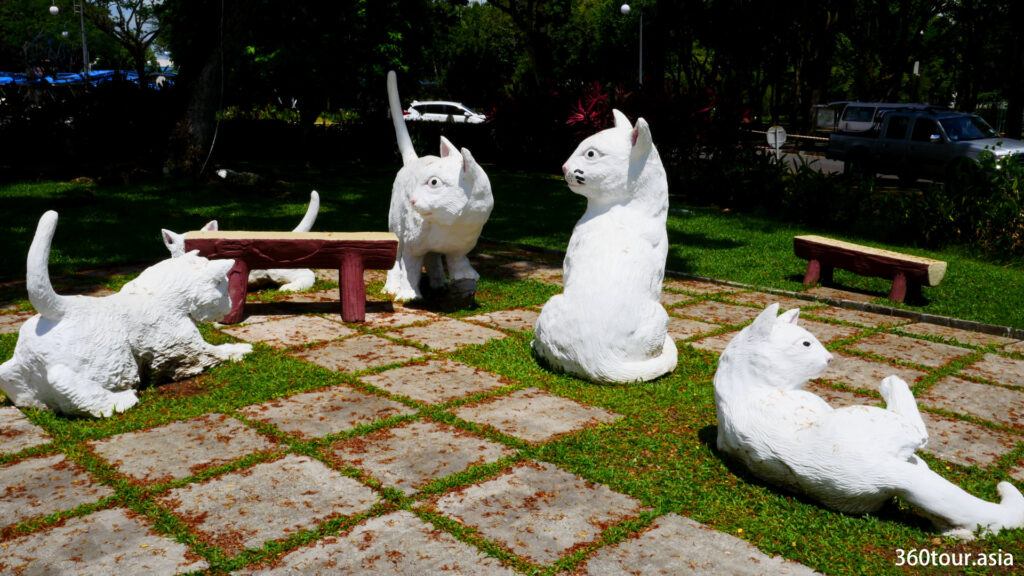 There is several more places to find for cat statue in Kuching City. Do stay tune and keep an eye on these felines while having a tour in Kuching City.